Manage Your Medication With Ease
Don't compromise your treatment and choose the unit dosage
Easy to carry, easy to monitor

Colour coded packing to avoid mistakes

Each dosage listed with medicine details and timing

Carefully packed and verified by pharmacists

Convenient and timely refills
A Revolutionary Service From Your Local Friendly Pharmacy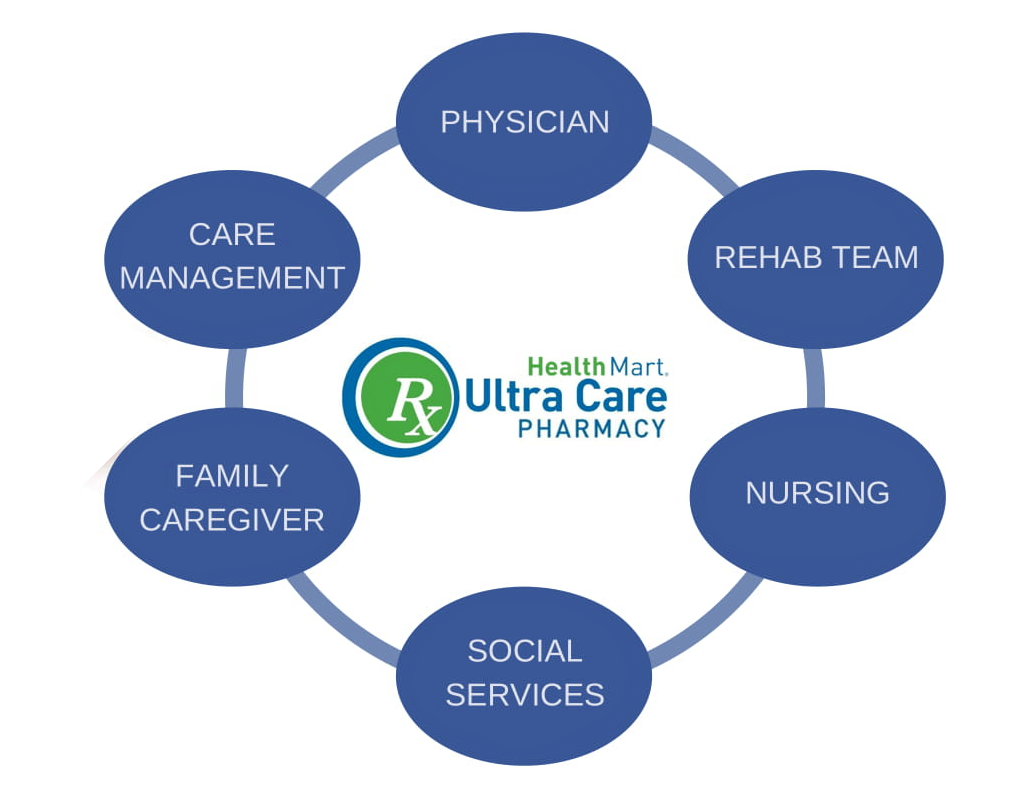 UNIT DOSE PACKAGING
One of the leading causes of medical mishaps and ineffectiveness of treatments is due to incorrect medication. With strong medications and specialised treatment plans, wrong medication and over-dosage is a serious concern. Every year, many hospitalisations happen due to dosage errors. In cases where the patient is a kid or an elderly, there are often high chances of them being careless about their medication and do mistakes. This, however, compromises their health care and puts them at risk, in case the condition is severe.
For any treatment, following the prescription is extremely important and any deviations or mistakes can lead to unforeseeable circumstances. Unit dosage packaging makes it convenient and effective to monitor the medication regime and keep it organised. This helps to eliminate the chances of errors, missed dosages or incorrect medication.
Error-free medication with unit dosage packaging
With personalised health care and customisable medication becoming increasingly popular, unit dosage packaging makes it seamlessly convenient for the patients and their caretakers to adhere to the treatment plans diligently and efficiently.
Eliminating the error: Unit packaging allows the patient, the guardian and also the physician to keep track of the prescription and get them refilled.

Monitoring simplified: The prescriptions will be filled by the pharmacy staff itself. In case you forget to pick up your medication, you will be called by our staff or the prescriptions can be delivered to your place as well.

Ensures integrity of the medicine: Certain medicines are required to be preserved and handled carefully. With unit packaging, the integrity and quality of each dosage can be ensured. This also reduces the chances of a mix-up or accidental medications.

Convenient and economical: Unit dosage packaging makes it convenient for the patients to carry the required dosages during travel or otherwise. Also, this is economical, as users can buy only the required dosages instead of complete packages.
Ultra Care Pharmacy specialises in unit dosage packaging and optimizes your medication regime by curating the right packaging as per your need. Get in touch with our professional pharmacists and opt for an effective treatment with unit doses.
---