Health & Beauty Aids
We at Ultra Care HealthMart Pharmacy, offer a wide spectrum of health & beauty aid products that includes several categories such as over-the-counter medicines and remedies, personal & skin care products, vitamins and herbals, foot care, hair care, and first aid products.
Vitamins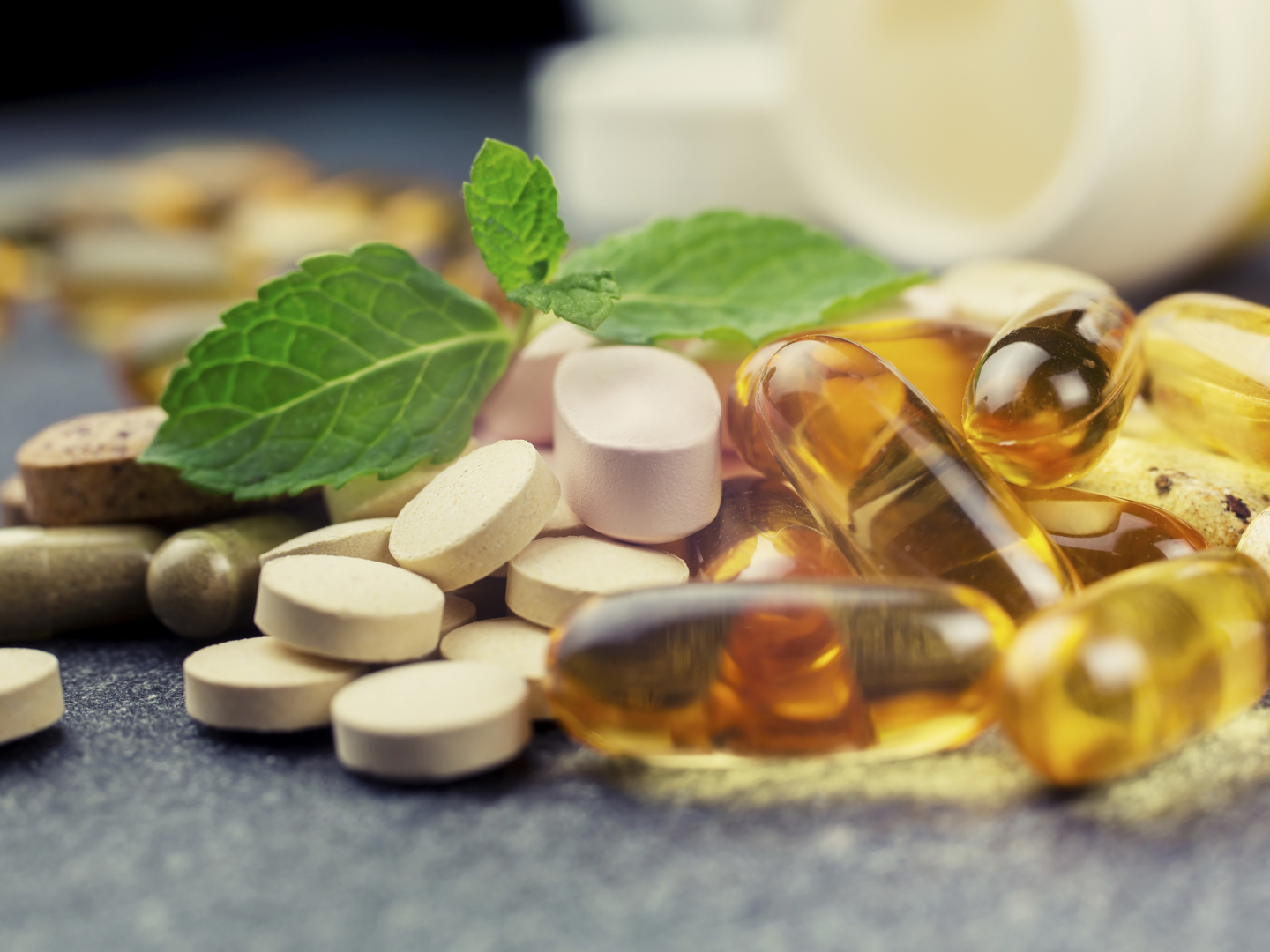 Vitamins are nutrients or organic substances that our body requires to grow, develop and work properly. Each vitamin has specific role to play in our body. They fall into two categories viz. water soluble and fat soluble.The fat-soluble vitamins viz. vitamins - A, D, E, and K - can be dissolved in fat and thus, get stored in our bodies. Vitamins - C and B-complex (such as vitamins B6, B12, riboflavin, niacin, and folate)are water-soluble and thus, are required to be dissolved in water before they can be absorbed by the body.
Skin Care Products
Skin care products are essential to keep your gorgeous skin hydrated and smooth all year round. Irrespective of your skin type, it is necessary to cleanse, hydrate and exfoliate your skin on a regular basis in order to maintain a healthy balance. We have a complete line of skin care products that would help you to banish blemishes, moisturize dry skin, reduce dark spots or relieve sensitive skin. Revitalize your skin with our branded skin care products that will leave you feeling good about yourself.
First Aid Products
Whether you are at work or home or travelling somewhere, keeping a first aid kit with yourself is one of the most prudent choice one can make. We at Ultra Care HealthMart Pharmacy, are the leading provider of basic first aid supplies, first aid kits, personal safety products, first aid kit refill products with the largest in-stock selection. We have got all the emergency medical supplies covered under one roof.